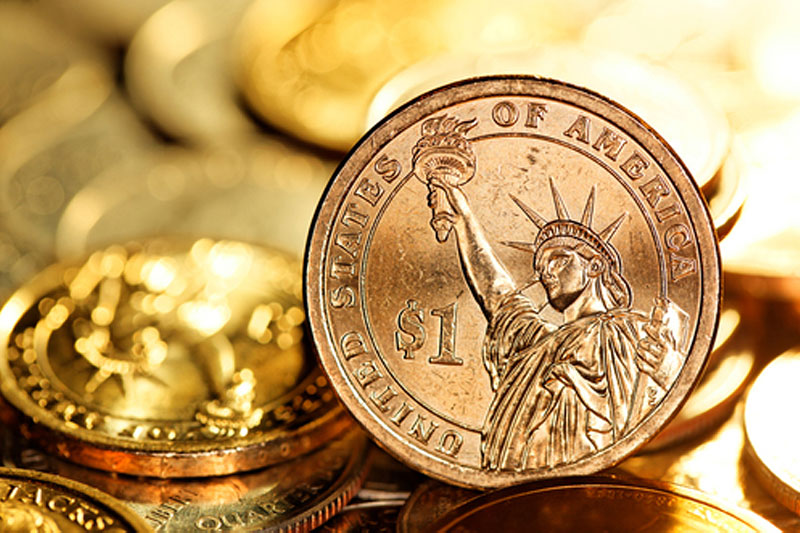 The dollar declined to a lowest in a week and a half

The dollar declined to a low of one and a half months against its rivals this Monday morning, as investors remain cautious in the face of a potential adoption of the tax reform before the Christmas holidays.
The greenback was boosted on Friday after the republicans have developed a bill of review tax radical.

They are confident that the Congress will now pass the invoice tax this week, with a vote in the Senate expected as early as Tuesday.
The index U. S. dollar, which measures the greenback's strength versus a weighted basket based on the trade of six major currencies, gave up 0.16% to 93.31 at 05:15 a. m. AND (09:15 GMT).
The EUR/USD ahead of 0.30% at 1.1784, while the GBP/USD advance from 0.19% to 1.3347.
The euro found support after the German social democrats has agreed on Friday to open coalition negotiations with chancellor Angela Merkel, who has helped put an end to the political impasse in the country. However, the discussions should not start before January.
Earlier Monday, data showed that inflation in the euro area increased in November, but remained below the target rate of the european central Bank.
The USD/JPY is unchanged at 112.66, while the USD/CHF sliding 0.12% to 0.9893.

Elsewhere, australian dollars and new zealand are progressing with the AUD/USD up 0.13% to 0.7657 and NZD/USD up 0.21% to 0.7009.
In the meantime, the USD/CAD won 0.12% to 1.2880.