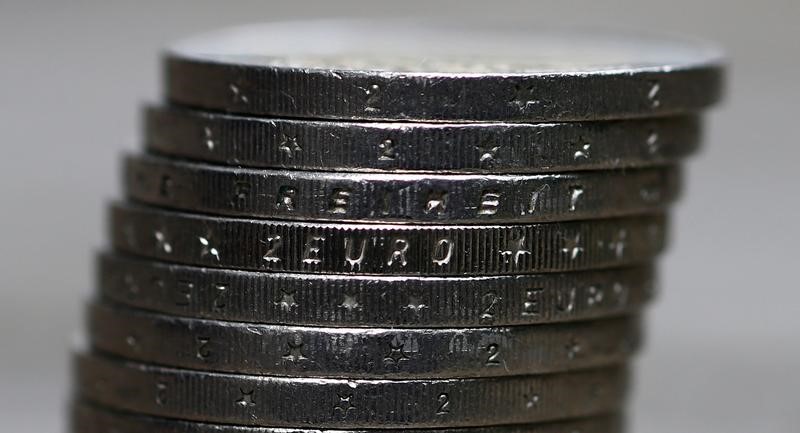 © Reuters. The euro to limit its losses against the dollar

The euro to limit its losses on Monday against other major currencies, withdrawing the hollow of the night after the collapse of coalition negotiations in German which have given rise to fears of political uncertainty in the largest economy of the euro area.
EUR/USD was at 1.1795 at 04:17 AM (09:17 AM GMT), having hit a low during the night of 1.1723.
The negotiations to form the next coalition government in Germany have failed, Sunday evening, after the democratic liberal Party (FDP), a pro-business, has left the negotiations.
The collapse of the talks leaving German chancellor Angela Merkel the opportunity to form a minority government. If no new government is formed, the chair may call a new election.
Against the yen, the euro is 132,27 after reaching a low of 131,29 for two months.
The euro to limit its losses against the pound, with EUR/GBP at 0.8893.
The index dollar, which measures the greenback's strength against a basket of six major currencies, is at 93.56 boosted by a weaker euro.
But the gains of the us dollar remain limited by persistent doubts about whether the republicans can pass a revision of taxation.
The president, Donald Trump tweeted Sunday that the senator Jeff Flake to oppose the tax law republican, but the office of the senator said that he had not yet made its decision.
Lawmakers from the Senate should vote on their version of the bill after the Thanksgiving holiday this week.
The dollar was little changed near the lowest in a month against the yen, with USD/JPY at 112.15.