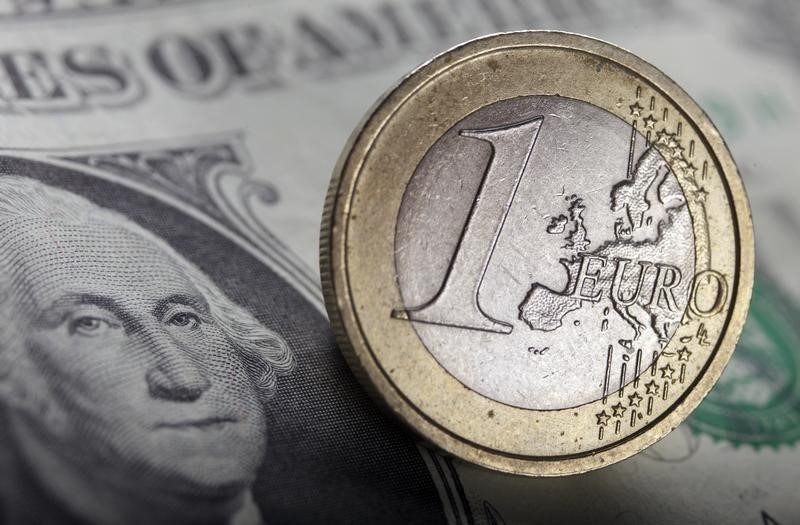 © Reuters. The euro declined after the Italian elections, the dollar on the defensive

The euro declined broadly on Monday after the results of the Italian elections Sunday, while the dollar remains on the defensive in a context marked by the prospects of a potential trade war.
The EUR/USD gives up 0.15% at 1.2297 at 03:13 AM ET (08:13 AM GMT).
The single currency is under pressure after the outcome of the Italian elections has shown that the voting leaned towards far-right parties and anti-establishment, thus granting a considerable influence in the creation of a new government.
With no winning party after the vote, it seems likely that Italy is immersed in a period of political instability, which could slow down the economic progress in the third largest economy of the euro area.
The euro had initially risen during the night after the Social Democratic Party of germany (SPD) have voted Sunday for a coalition with chancellor Angela Merkel, bringing to an end two months of political uncertainty. The new government could be put in place in less than two weeks.
The euro remains close to its lowest in nearly six months against the yen, with EUR/JPY down 0.41% to 129.70.
The japanese currency is also rising against the dollar with the USD/JPY down 0.27% to 105.45, close to a low of 16 months reached Friday, and estimated at 105.24.
The dollar remains on the defensive after president Donald Trump has announced these projects impose taxes on the import of steel and aluminum, thus fueling the concern related to a potential trade war between China, the European Union and Canada.
These countries, which are the main holders of Treasury bills of the United States may protest against the measures by reducing their holdings of americans.
The yen had previously received support after the president of the Bank of Japan Haruhiko Kuroda had said last week that the central bank will discuss an easing of monetary policy by 2020 when inflation will hit 2%.
The dollar index, which measures the strength of the dollar against a basket of six major currencies, was up 0.13% to 90,07.
The pound declined against the dollar, with GBP/USD down 0.15% to 1.3777.