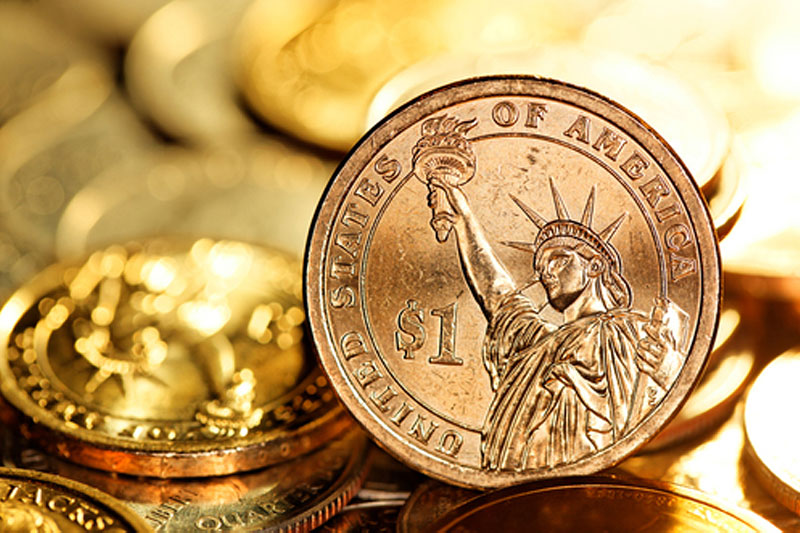 The dollar remains supported in view of the u.s. job

The dollar remains close to a high of two and a half weeks against its rival this Friday, the rise of the optimism related to the tax reform and as investors await the report on u.s. employment later in the day.
The greenback was boosted after the u.s. Congress adopted on Thursday a law to finance temporarily the government until December 22, before the deadline of Friday at midnight and fuelling hopes that the tax reform american long-awaited will also be adopted before the end of the year.

The republican senators agreed with the House of representatives on an important bill for tax reform Wednesday, saying that lawmakers could agree on a final bill before the deadline of 22 December.
Figures on employment in the u.s. private sector released on Wednesday supported the dollar.
The index dollar, which measures the greenback's strength against a basket of six major currencies, ahead of 0.25% to 93.98 at 05:05 a. m. AND (09:05 GMT), the highest level since November 21.
The euro declined with EUR/USD down 0.30% at 1.1738, its lowest level since the 23rd of November, while the GBP/USD is stable at 1.3478.
The british pound remained supported after the president of the european Commission, Jean-Claude Juncker, has declared on Friday that sufficient progress had been made in the first phase of the negotiations on the Brexit and that discussions were now able to lead on trade.
Also on Friday, the Office for national statistics in the Uk reported that manufacturing output rose unexpectedly in October by 0.1%, while industrial production was unchanged.

Elsewhere, the yen and the swiss franc declined, with USD/JPY rising 0.41% to 113,54 and USD/CHF rising 0.24% to 0,9968.
Earlier Friday, official data showed that the gross domestic product of Japan grew by 0.6% in the third quarter, exceeding forecasts of a growth rate of 0.4%. From one year to the other, the japanese economy grew by 2.5% in the last quarter, exceeding the previous forecasts of 1.5%.
The australian dollar was steady, with the AUD / USD to 0,7509, while the NZD / USD to 0,6836.
The aussie has been boosted by data on Friday showing that chinese imports grew more than expected in November (+ 17,7%) in November, while exports have increased by 12.3% (yoy) . China is the biggest partner of export to Australia.
Another report showed that home loans australians have fallen by only 0.6% in October, against forecasts for a decline of 1.8%.
During this time, the USD / CAD was almost unchanged at 1.2861.