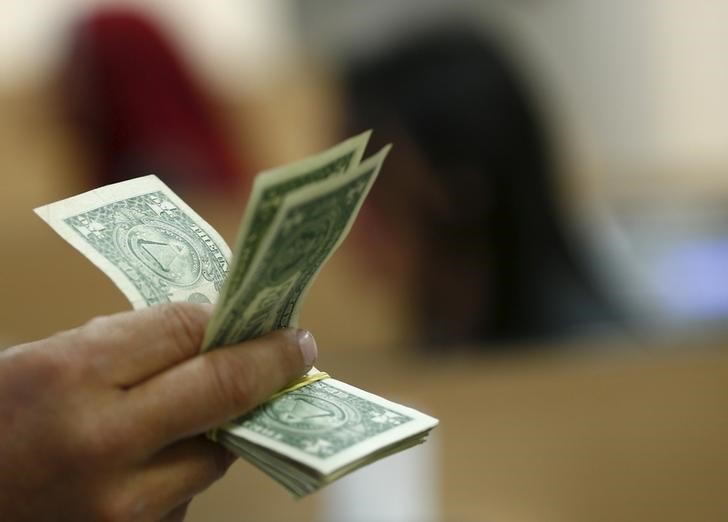 © Reuters. The dollar remains close to its lowest in a week

Investing.com – The dollar remains close to its lowest in a week against a basket of other currencies on Thursday, as concerns about trade protectionism and the political turmoil in Washington continued to weigh.
The dollar index, which measures the strength of the dollar against a basket of six major currencies, remained unchanged at 89,73 at 04:01 AM (08:01 GMT), not far from the lowest of 89,54 Wednesday.
Investors continued to fear that the trade tensions growing weigh on the global economy after the us president, Donald Trump has attempted to impose tariffs on $ 60 billion of chinese imports.

Trade tensions had already started after Trump announced last week plans to impose duties on u.s. imports of steel and aluminum.
The dollar was also on the defensive after the us data showed Wednesday that retail sales fell for a third straight month in February, offsetting a slight increase in the inflation in producer prices last month.
The data underscore the expectation that the federal Reserve is ready to follow a gradual pace of interest rate hikes this year. The Fed is expected to raise its rates three times this year, the first increase expected at the monetary policy meeting next week.
The dollar was down against the yen, with USD / JPY down 0.2% to 106,11 after falling to 105,79 during the night.
The euro was also lower against the currency of japan, with a decline of 0.19% to 131,22.
The euro was virtually unchanged against the dollar, with the EUR / USD 1.2363.

The single currency ended the previous session after the president of the european central Bank, Mario Draghi, has stated that the bank still needs more proof that inflation is closer to its objective before considering the removal of measures of monetary stimulus.
The pound rose against the dollar, with GBP / USD edged up 0.11% to 1,3976.
During this time, the new zealand dollar was lower, with a decline of 0.18% in the wake of data showing that the country's economy had grown at a slower pace than expected in the fourth quarter.
The australian dollar was also weaker, with AUD / USD down 0.14% to 0,7865.