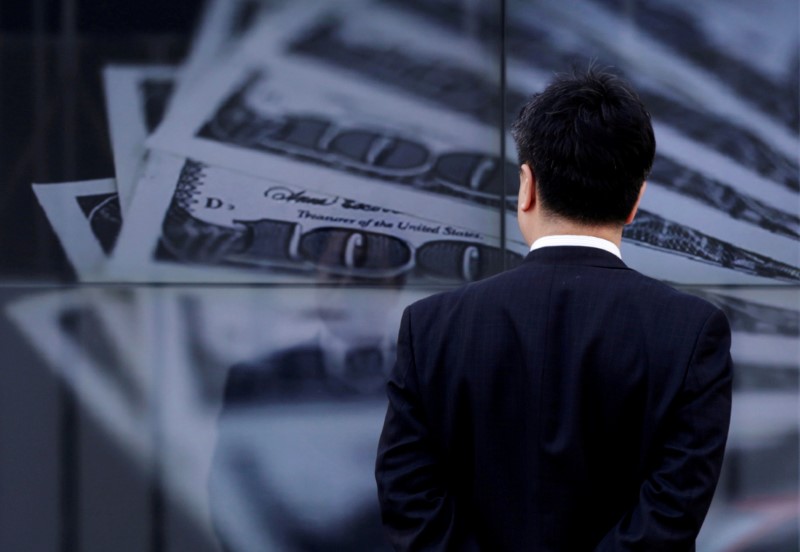 © Reuters. The dollar declined while the titles do not change

The dollar slipped against a basket of currencies on Monday, while asian stock markets have stabilized after the liquidation of the last week, which has lessened the demand for the greenback.
The dollar index, which measures the greenback's strength against a basket of six major currencies, has plunged 0.11% in 90,13 at 03:23 AM (08:23 GMT). The index increased from 1.45% last week.
The shares of Hong Kong and China rose on Monday and the futures americans have progressed, fuelling the rebound late Friday. The Nikkei in Japan was closed for a public holiday.
U.s. stocks ended higher Friday, but posted their worst week in two years, fears of an acceleration of inflation and the forecast of more aggressive hikes in interest rates that triggered a rout in stock market world.
Investors await data on u.s. inflation data expected on Wednesday. A reading higher than forecast could again scare the markets.
The dollar was lower the yen-traditional, with USD / JPY down 0.24% to 108,53, but is still maintained above the low of four months of Friday 108,03. The dollar has fallen by nearly 1.3% against the yen last week.
Investors tend to use the yen in times of turbulence, because the currency is backed by a current account surplus of Japan, which offers a greater resistance than the currencies of deficit countries.
In Japan, reports indicated on Monday that Haruhiko Kuroda would be reelected to head the Bank of Japan and likely continue the monetary policy of ultra-soft the country.
The euro rose slightly, with EUR / USD up 0.14% to 1,2267. The single currency ended last week's decline of 1.82%, the biggest weekly drop since November 2016.
The british pound was little changed against the dollar and the euro, with the GBP/USD to 1,3833 and the EUR / GBP to 0,8863.
The pound sterling has weakened against the dollar and the euro on Friday after Michel Barnier, the negotiator for the Brexit from the european Union, has warned Britain that an agreement of transition post-Brexit "was not a given".