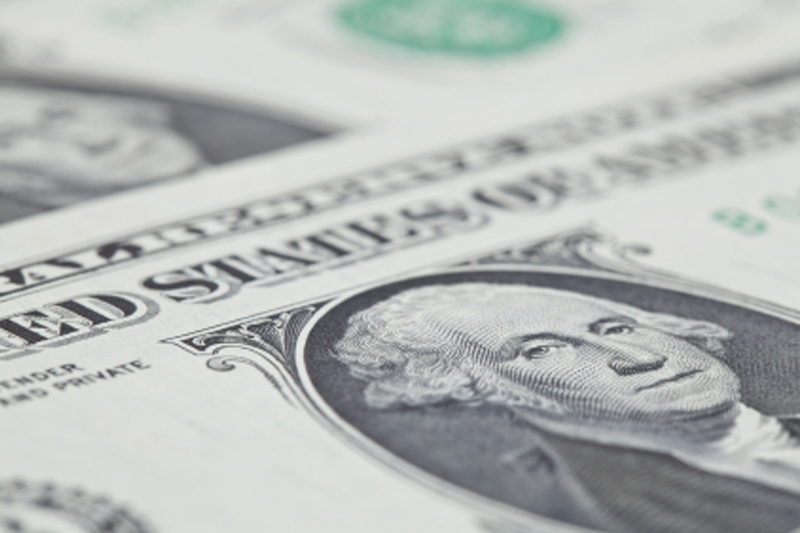 The dollar is advancing after the ISM

Investing.com – The dollar extends its gains against a basket of currencies on Wednesday, after manufacturing activity has disappointed and as investors await the policy decision from the Federal Reserve.
In a report, the bureau of studies Markit indicated that the manufacturing PMI declined to 58.7 in October from 60.8 in September, which represented a high of 13 and a half years.
This occurs after employment private non-farm u.s. have increased by 235,000 in October, above forecast of economists, according to figures released by ADP on Wednesday.
Investors await the outcome of the monetary policy meeting of the Federal Reserve on Wednesday.
The Fed is expected to maintain its rates unchanged at the conclusion of its two-day meeting Wednesday, but investors are waiting for clues regarding the future path of rates and the timing of potential increases in 2018.
Traders are also awaiting the decision of the american president Donald Trump as the successor of Janet Yellen to head the Fed. The american president Donald Trump is considering to nominate Jerome Powell, which would signal the continuity of the monetary policy. Powell is perceived as less falcon that the economist John Taylor, the other candidate to lead the Fed.
The yen and the swiss franc remain lower with USD/JPY up 0.33% at 114.01 and the USD/CHF up 0.32% to 1.001.
The EUR/USD gives up 0.16% at 1.1627, while the GBP/USD fell 0.12% to 1.3265.
The pound has been boosted after figures showed that the manufacturing sector had advanced more quickly than expected in October.
The demand for the book has been supported by the forecasts of a rate hike by the Bank of England, its first rate increase in a decade.
The kiwi and the loonie are progressing, with the AUD/USD up 0.30% to 0.7678 and NZD/USD up 0.72% at 0.6896.
In the meantime, the USD/CAD is unchanged at 1.2888.
The index dollar, which measures the greenback's strength against a basket of six major currencies, ahead of the 0.18% to 94.62 at 11:45 a. m., AND (15:45 GMT).