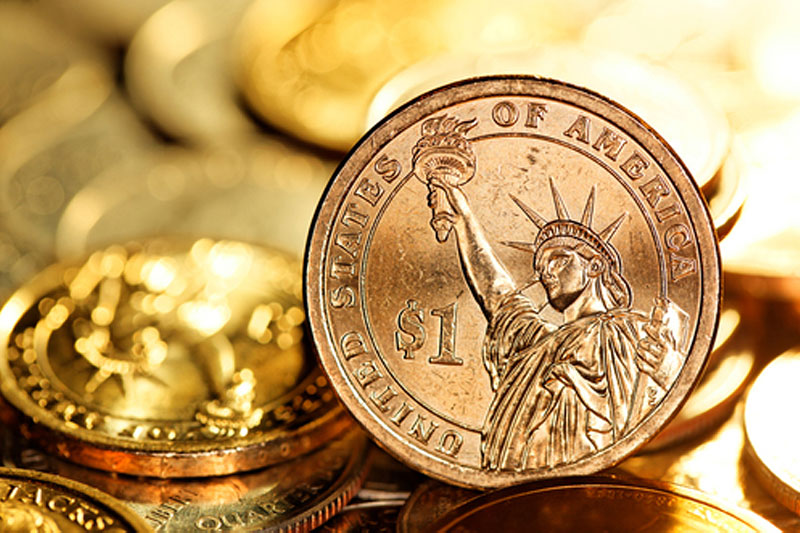 The dollar continued to rise against its rivals

The dollar to retain its modest gains on Thursday, as worries related to China continues to decline.
The regulator of china's stock exchanges said Thursday that a report on the slow or stop its purchases of u.s. bonds could be based on erroneous information and could be " fake ".
The dollar fell on Wednesday, losing over 1% against the yen after Bloomberg reported that the chinese authorities examining the foreign currency assets had recommended to slow or to stop purchases of u.s. bonds. China is the largest foreign holder of u.s. public debt.

The dollar was already on the defensive after the Bank of Japan reduced the size of its bond purchases on Tuesday, fuelling expectations that it could start reducing its measures monetary stimulus later this year.
The index dollar, which measures the greenback's strength against a basket of currencies, ahead of 0.10% to 92.20 at 05:15 a. m. AND (09:15 GMT).
The euro is stable, with the EUR/USD 1.1944 while the GBP/USD gives up 0.11% to 1.3493.
The dollar has also gained against the yen and the swiss franc, with USD/JPY up 0.15% to 111.61 and the USD/CHF up 0.14% at 0.9795.
During this time, the australian dollar strengthened with the AUD/USD up 0.38% to 0.7873 and NZD/USD up 0.08% at 0.7205.
Earlier Thursday, the Australian Bureau of Statistics said that retail sales had increased by 1.2% in November, beating expectations of a 0.4% increase and a 0.5% increase the previous month.

During this time, the USD / CAD rose 0.12% to 1,2563.