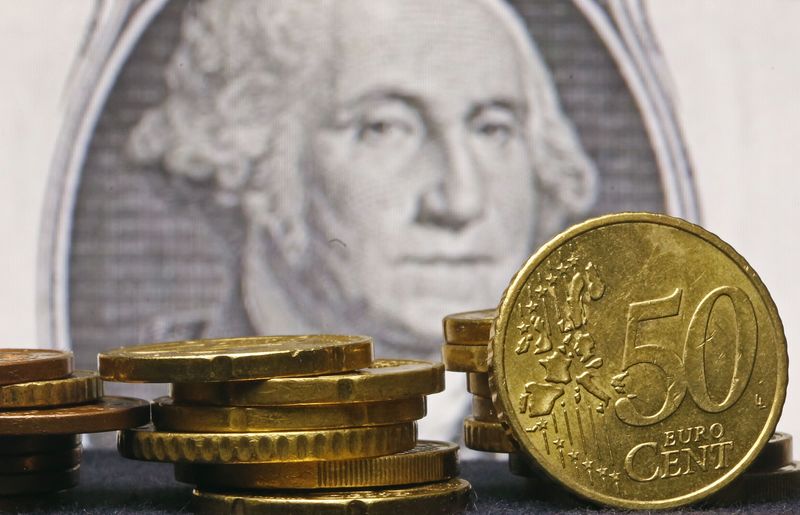 © Reuters. EUR/USD, Euro-Dollar

After Bank of America (NYSE:BAC) Merrill Lynch, which announced this weekend a downward revision of its forecasts for EUR/USD, it is the turn of BNP Paribas (PA:BNPP) to lower its target price on the Euro usd on Monday.
BNP Paribas anticipates, therefore, now a EUR/USD at 1.24 at the end of 2018, compared to 1.28 in its previous forecast. Compared to the current price, this represents an increase of about 800 pips.
Note that the prediction from BNP Paribas to the end of 2018 is similar to that of Credit Agricole (PA:CAGR) (1.26) and Credit Suisse (SIX:CSGN) (1.25). However, other banks have forecast less optimistic, such as Commerzbank (DE:CBKG) (1.16), Morgan Stanley (NYSE:MS) (1.15) or Merrill Lynch (1.12).

In the short term, it may be noted that the pair EUR/USD declines at the Forex since the re-opening of the market yesterday evening, currently testing the support zone of 1.1625, close to the psychological threshold of 1.16, which could also support prices.