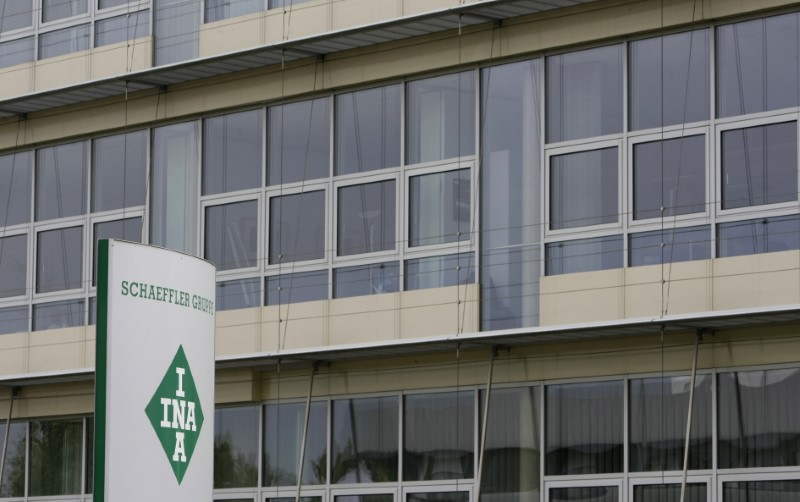 © Reuters. The GERMAN SCHAEFFLER DON'T DREAM of A SPLIT

FRANKFURT (Reuters) – The German Schaeffler sees no interest to be split into several entities, in contrast to other automotive suppliers such as Continental (DE:CONG), Delphi or Autoliv, who have separated some of their activities or are considering doing so.
"From my point of view, it would be unreasonable that the units (Schaeffler) follow different paths," said the chairman of the management board of the group, Klaus Rosenfeld, as quoted by the specialized weekly Automobilwoche.
The family owner of Schaeffler is, with a participation of 46%, the controlling shareholder of Continental, which announced on 9 January that it had engaged a reflection on its organisation with the objective to announce a plan within six months.

In another article published by Automobilwoche, the chairman of the management board of Continental, Elmar Degenhart, said that the manufacturer must strive to determine what structure will emerge from 2025 at a rate higher than that of the market.
"We must admit that our portfolio is very diversified," said Elmar Degenhart. "Continental must become more flexible, more responsive. And it should not lose speed."
Seek to maximize the value of an activity does not necessarily mean the sell entirely, he added.
(Arno Schütze; Bertrand Boucey for the French service)