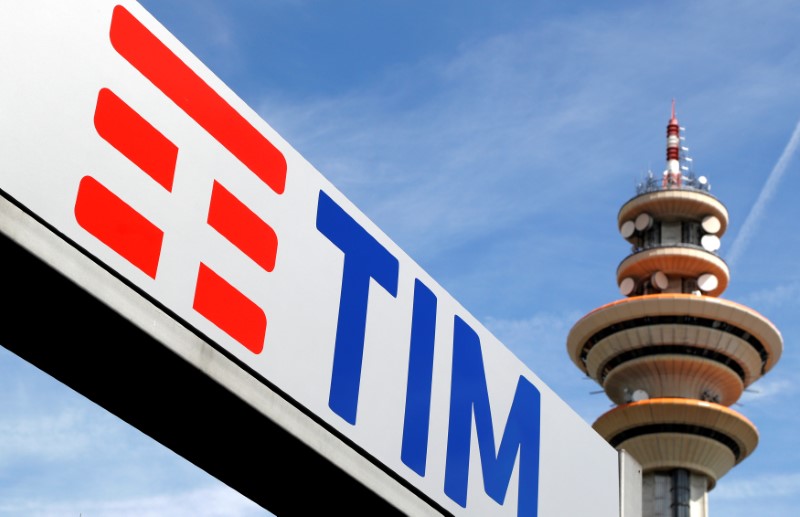 © Reuters. TELECOM ITALIA: GENISH RENEWED, CONTI TO THE PRESIDENCY

by Agnieszka Flak and Stephen Jewkes
MILAN (Reuters) – Telecom Italia (MI:TLIT) has announced on Monday that its new board of directors was reelected unanimously Amos Genish as a delegated administrator, a decision welcomed by the group of French media Vivendi (PA:VIV), the largest shareholder in the telecoms operator in italy.
The board of directors has appointed Fulvio Conti, ex-senior executive of Telecom Italia (TIM) and former managing director of the group services to the communities Enel (MI:ENEI), as president.
In a press release issued by TIM, Amos Genish has confirmed its commitment to the long-term transformation of the group.
Fulvio Conti stated that the council had confirmed its full confidence to Amos Genish, and had assured him of its support for the implementation of the strategic plan 2018-2020.
The confirmation of Amos Genish and the appointment of Fulvio Conti were anticipated at the time the telecom operator Italian is entering a new phase after the fight between the fund activist Elliott and the French group Vivendi for the control of the board of directors.
The list presented by Elliott received Friday, two-thirds of the seats on the board of directors of TIM, weakening the influence that had hitherto Vivendi.
Amos Genish is both close to Vivendi, while being supported by Elliott, the Italian government and other shareholders.
TIM also said that he had appointed his head of security, Stefano Grassi, to manage all its assets considered strategic for national security and the defence of italy.
Even before the publication of the press release of TIM, Vivendi, the largest shareholder of Telecom Italia with 23,94% of the common shares, had welcomed the renewal of Amos Genish in its functions, while saying that it was very attentive to the complete execution of the plan 2018-20 presented in march.
Elliott, which has built up a stake of 9% in the share capital of TIM, has campaigned for two months to end the control of Vivendi, the telecoms operator in Italian, accusing the group of French media to pursue its own interests and a fall in its stock market valuation.
Vivendi, for its part, accused Elliott of trying short-term solutions and asked the shareholders to support the approach of Amos Genish which includes big investments in the digital content, a modernization of the internal organization and a plan to reduce the credit rating of the group by category not speculative.
(Marc Joanny for French service)