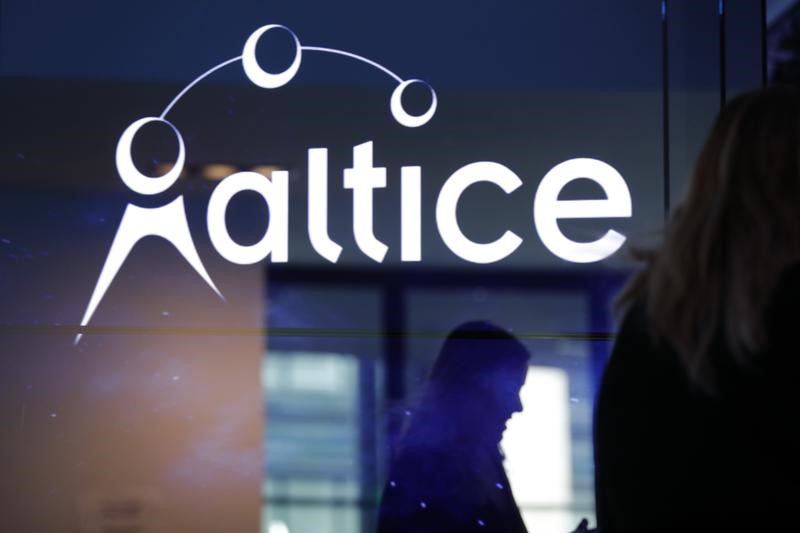 © Reuters. STANDARD & POOR'S PLACES THE RATING B+ To ALTICE UNDER NEGATIVE watch

PARIS (Reuters) – Standard & Poor's announced Tuesday that it was having placed the credit ratings of B+ to Altice (AS:TCAA) N. V. under negative surveillance.
This decision shall also apply to subsidiaries of media group and telecoms, Altice International S. a. r. l., Altice Luxembourg SA and SFR (PA:SFRGR) Group.
The decision of the holding company Altice N. V to split its u.s. business, Altice USA, will reduce us to the scale, diversity and growth prospects of the group, says the rating agency in a press release, adding that the capacity of debt of the company will depend on even more of its French subsidiary SFR.

S&P also believes that the pressure on turnover in France that it expects for the fourth quarter of 2017, could make it unlikely that a rapid turnaround in SFR.
"We could lower the ratings by one notch if we expect that the operational difficulties persist, or that the adjusted debt of the Altice N. V. will not drop below six times its Ebitda (earnings before interest, taxes, depreciation, and amortization) in 2018, adds the agency.
(Catherine Mallebay-Vacqueur for the French service)