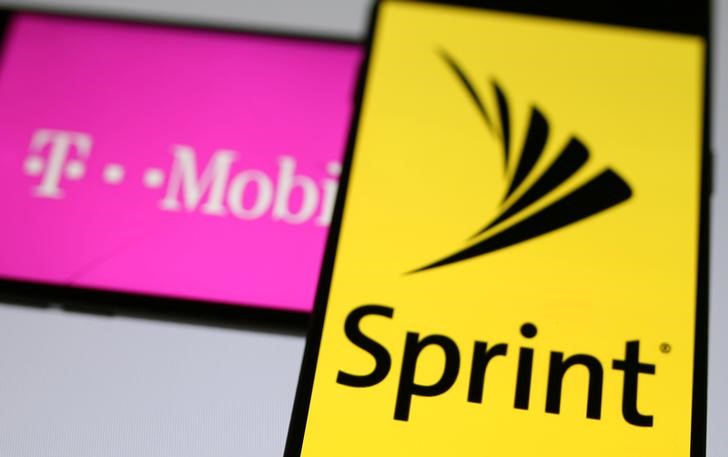 © Reuters. SPRINT AND T-MOBILE RESUMED THEIR DISCUSSIONS ON MERGING

(Reuters) – Sprint and T-Mobile US (NASDAQ:TMUS) have resumed discussions of a merger, reported Tuesday by the Wall Street Journal, citing sources close to the matter.
No comment could be obtained in the immediate future with two mobile phone network operators.
Has Wall Street, the information increase in the share Sprint 16,73% to $ 6.00 to 18.00 GMT, while T-Mobile gained almost 6% to 63,31 dollars.

The WSJ article did not specify on what terms to bear the discussions and adds that, as before, they are at a preliminary stage and might not lead.
In November, Sprint and T-Mobile had put an end to discussions aimed at a rapprochement to counter the first two mobile operators in the United States, Verizon (NYSE:VZ) and AT&T. at the time, the two groups had said they were "not able to reach agreement on mutually acceptable terms."
Sprint is owned approximately 85% by japan's SoftBank Group and T-Mobile is controlled by the German Deutsche Telekom (DE:DTEGn).
(Munsif Vengattil in Bangalore, Véronique Tison for the French service)