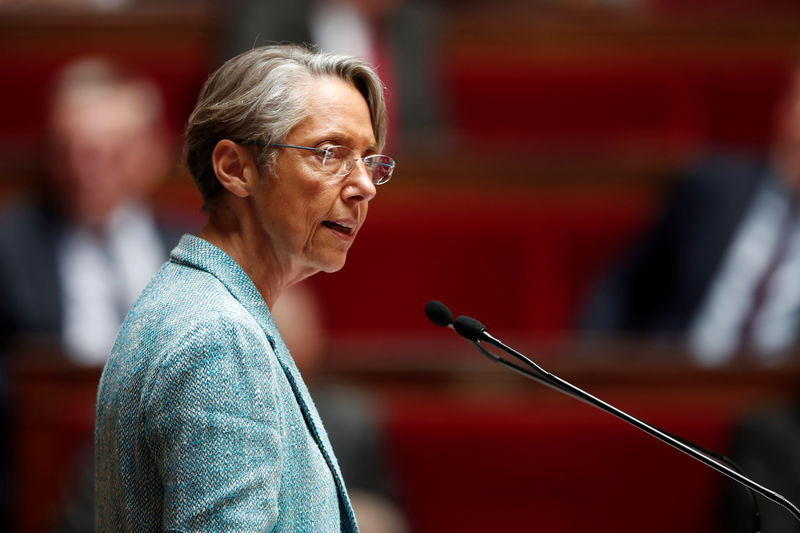 © Reuters. SNCF: ELIZABETH TERMINAL DENOUNCES THE "POLITICAL STRIKE" OF THE CGT

PARIS (Reuters) – The minister of Transport Elizabeth Terminal has denounced the "political strike" of the CGT-Cheminots and Sud-Rail, the SNCF and the calls to get out of their "posture" and "return to reason".
In an interview with the Paris-Sunday, she stressed that the reform of the SNCF has been passed and that it will apply.
Asked about the intention expressed by the CGT and Sud-Rail to continue the strike, which the sixteenth sequence of two days begins on Sunday, she replied : "the meaning of The struggle of the CGT-Cheminots, its leader has said very clearly, this is not the defense of the public service, nor the railwaymen, it is a challenge to the government. Their strike is a political strike".
"It is necessary that the South and the SGC out of this posture," adds Elizabeth Terminal, which asks whether, "after the week of bac, the goal is to disrupt the holiday of the French ?"
For the minister, "the government has finished its part of the reform" with the passing of the act, and a new stage opens with the negotiation of a new collective agreement in the branch railway between the unions and the employers ' organisation for UTP.
The CFDT and the Unsa (autonomous) "obtained from the employer guarantees in terms of social welfare, facilities of traffic, or taking into account the seniority in the calculation of compensation," she said. "This will be confirmed in writing. I am hopeful that it reaches an agreement with the two unions, by the end of 2019".
For the day of Monday, the SNCF provides for the movement of three TGV on four, two Transilien on three, three TER five and a City on two.
In a press release, the company announced that in addition to the activation of the device "Special Exams" for the first day of the races on the tray to "take charge and move in the best conditions the candidates".
This device put in place in 2014 gives priority to the movement of trains that are considered strategic based on location and hours of trials, which will be the subject of a "follow-up specific operational".
(Yann Le Guernigou, edited by Pierrre Sérisier)