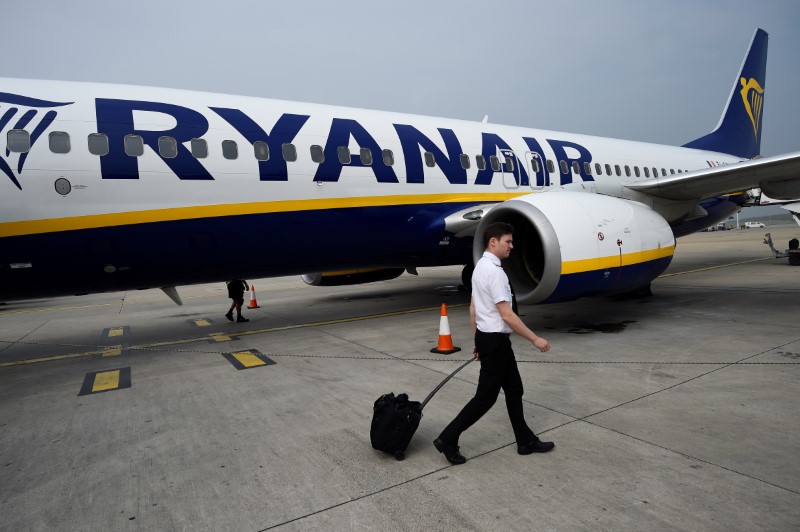 © Reuters. RYANAIR EXPANDS IN GERMANY AND AUSTRIA, WITH LAUDAMOTION

BERLIN (Reuters) – Ryanair (LON:RYA) has announced on Tuesday its intention to acquire a stake in the new airline austrian Laudamotion created by former F1 driver Niki Lauda, which will make the carrier the irish to strengthen in Germany and Austria, and the new company launch.
Ryanair will take an initial stake of 24.9% in Laudamotion, born out of the ashes of Niki, a subsidiary of Air Berlin, which has filed for bankruptcy last year, and plans to increase it to 75% "as early as possible", subject to the green light from the european authorities.
The irish company to lower costs will invest less than 50 million euros and will provide additional funding of 50 million euros for the costs of start-up and operating of the first year.

"This partnership with Laudamotion is good news for clients and visitors to the austrians and germans that can now hope for a real competition, more choice and lower fares," says the CEO of Ryanair, Michael O'leary, in a press release.
Niki, which serves tourist destinations from Germany and Austria via A320 Airbus (PA:AIR), is considered as the active the most interesting part of Air Berlin, the vast majority of which has been taken over by Lufthansa (DE:LHAG).
The first German company had, however, waive Niki in December because of the concerns of the competition authorities to the benefit of IAG (LON:ICAG), the parent company of British Airways, Vueling and Iberia. But two court decisions that had questioned the acquisition, allowing Niki Lauda finally take back the airline that he had created.
(Victoria Bryan; Claude Chendjou for the French service, edited by Wilfrid Exbrayat)