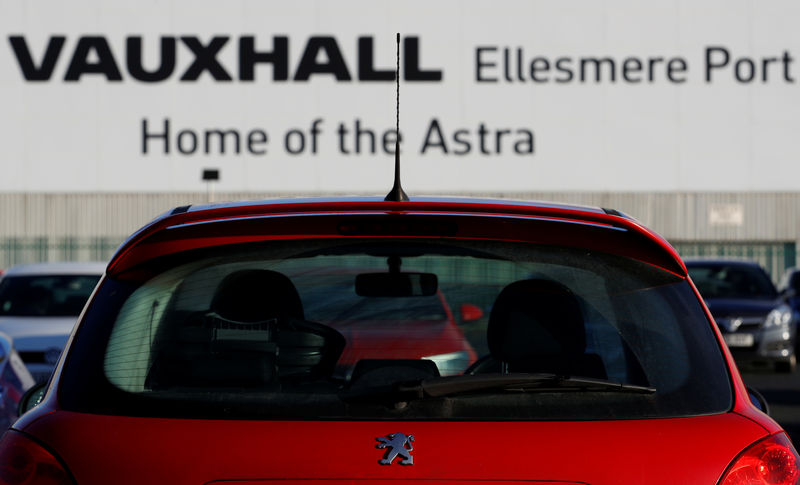 © Reuters. PSA UP ITS SALES DIRECTOR HEAD OF VAUXHALL

(Reuters) – PSA (PA:PEUP) announced on Thursday that it has appointed its director of sales and marketing Stephen Norman at the head of its british brand, Vauxhall, and the division's irish Opel.
PSA was bought out Vauxhall with cars of Opel last year, both ex-european subsidiaries of General Motors (NYSE:GM), and continues a dramatic restructuring of its plant in Ellesmere Port, reducing a third of its workforce, and raising concerns about the future of the site.
Stephen Norman, who joined PSA in may 2014 and was in charge of sales and marketing for 2016, will take up his new duties as general manager of Vauxhall and Opel in Ireland on the 1st of February, replacing Rory Harvey.

It will be replaced at the direction of the sales and marketing of PSA by Alberic Chopelin.
The new owner of Vauxhall will have to defend Ellesmere Port facing the direction of PSA that needs to decide as early as this year to build or not to build new cars on the site, the last test date for the United Kingdom's ability to attract investment, while it must leave the european Union.
He will also have to cope with a fall in sales in the United Kingdom, which was the biggest market for Opel-Vauxhall, with a decrease of 22% in the demand of cars in 2017, compared to a decline of the overall market of 5.7%, according to data from the sector.
(Costas Pitas, Juliette Rouillon for French service, edited by Marc Joanny)