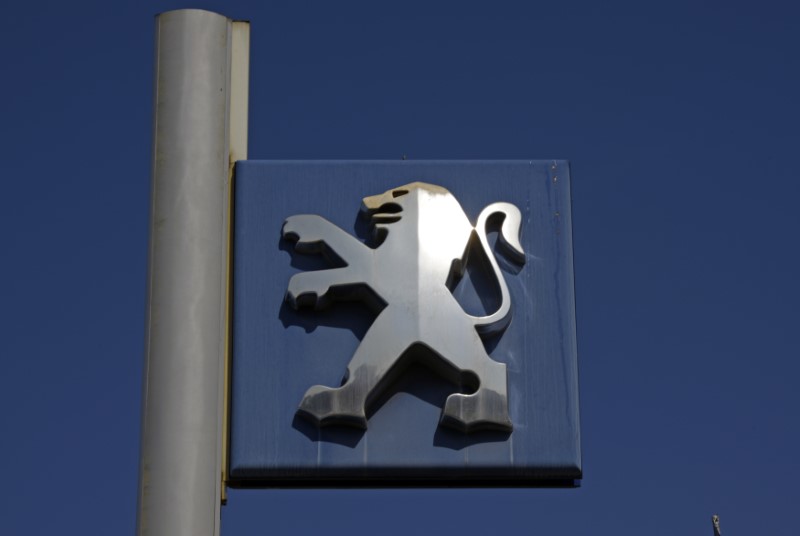 © Reuters. PSA: ROVIRA REPLACES DE CHATILLON AS CHIEF FINANCIAL OFFICER

by Gilles Guillaume
PARIS (Reuters) – PSA announced on Monday the departure of its chief financial officer Jean-Baptiste de Chatillon, one of the strongmen of the automotive manufacturer since the crisis of 2012 and the spectacular recovery that followed, and his replacement by Philippe de Rovira.
This last, at the age of 45 years and a graduate of the Essec business school, was for nearly a year the chief financial officer of the new subsidiary Opel-Vauxhall, after having directed the management control of PSA for more than two years.
Brother of Michel de Rovira – the Michel of the tandem of the food Michel & Augustin – he will take up his new duties on August 1st.
"Jean-Baptiste de Chatillon, member of the management board and chief financial officer of the PSA group, has decided to leave the company for personal reasons," noted the automaker in a press release.
"I would like to thank Jean-Baptiste de Chatillon, for his work during these years, for the recovery of the business, and its contribution to the new dynamic of the PSA group," said Carlos Tavares, chairman of the management board, quoted in the press release.
The departure of Jean-Baptiste de Chatillon marks the end of an era. Management controller from 2007 to 2011, this is he who will sound the alarm at the deterioration of the financial situation of the group.
Chief financial officer since 2012, the year when PSA came very close to bankruptcy, he has embodied the rigor found for more than six years that have changed the face of the builder: a capital increase, marking the entry of the Chinese and the descent of the Peugeot (PA:PEUP), the output of the CAC 40 and the return in the index, and profitability recovered in the price of a plan of simplification and economy, draconian.
(Edited by Benoit Van Overstraeten)