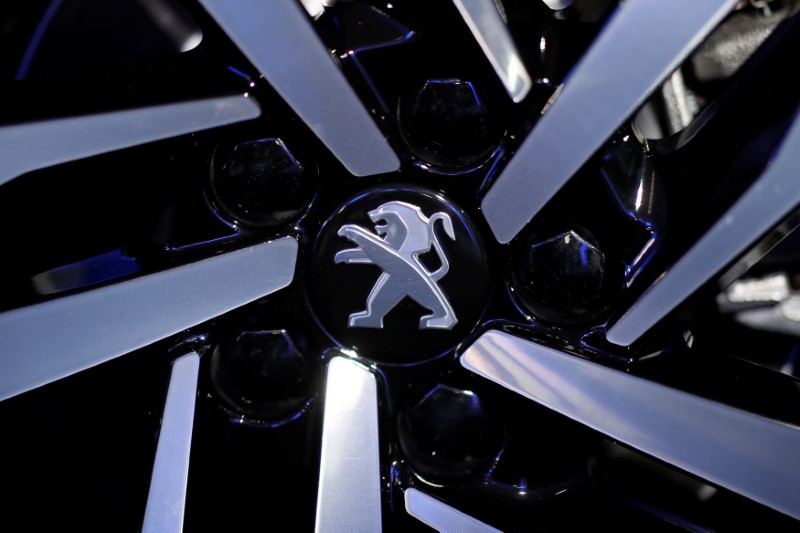 © Reuters. PSA Is INTERESTED IN AN ALTERNATIVE TO AUTOLIB IN PARIS

PARIS (Reuters) – The car manufacturer PSA (PA:PEUP) is ready to propose a new model of car-sharing in Paris and is in contact with the mayor of the capital, according to an article published Saturday on the les Echos website.
The mayor of Paris, Anne Hidalgo, has to be Monday, several actors of the automotive sector to discuss alternative offers to Autolib self-service electric cars at the heart of a dispute with the operator Bolloré on the bottom of drift financial.
"The free-floating (offer car sharing without a dedicated area to take or return a vehicle, editor's NOTE) can be viable to Paris, where one finds a high density of potential customers. We are in contact with the town hall. We could start quickly," said Brigitte Courtehoux, director of the new mobility of the automobile manufacturer, which was cited by the economic daily.
PSA, which already operates carsharing in "free-floating" in Madrid and Lisbon, "envisages rather a perimeter intra-muros (for Paris), but does not seem to be fixed on the issue," according to Les Echos.
"The free-floating is a flexible system. As there are no stations, the perimeter is easily extensible depending on the application. Even if, at the end of all this, it is necessary to be cost-effective," notes Brigitte Courtehoux in this article.
Launched in 2011, the service Autolib account 1.100 stations in a hundred communes in the Ile-de-France. The contract with the Bolloré group runs until 2023.
In addition to PSA, which has entered into a strategic partnership agreement in the field of electric car and car sharing with Bolloré in 2015 -carmakers Renault (PA:RENA), BMW (DE:BMWG) and Daimler (DE:DAIGn) as well as specialists in the hire and start-ups active in car-sharing should be involved in the Monday meeting with Anne Hidalgo.
(Myriam Rivet, edited by Henri-Pierre Andre)