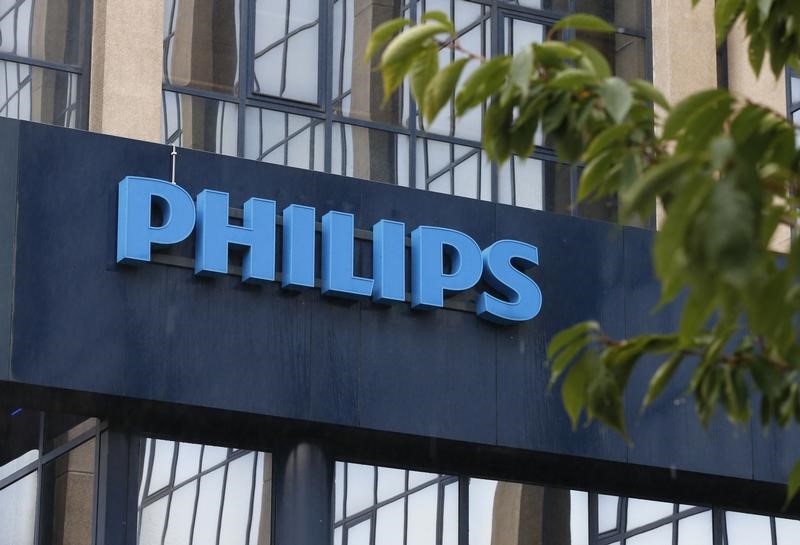 © Reuters. PHILIPS REDUCED ITS SHAREHOLDING IN PHILIPS LIGHTING

(Reuters) – Philips said on Monday the sale of a stake of 12% in the share capital of Philips Lighting.
After the sale and the cancellation of the 2.2 million shares that will be redeemed by Philips Lighting in the framework of the agreement, the Dutch group focused on the medical technology will keep still for 18.3% of the world's leading manufacturer of light bulbs and lighting systems.

The sale will be through a placement accelerated with institutional investors. The operation fits within the framework of the objective of Philips to sell all of its stake in Philips Lighting, said the company.
(Nolwenn Brossier, Juliette Rouillon for French service, edited by Bertrand Boucey)