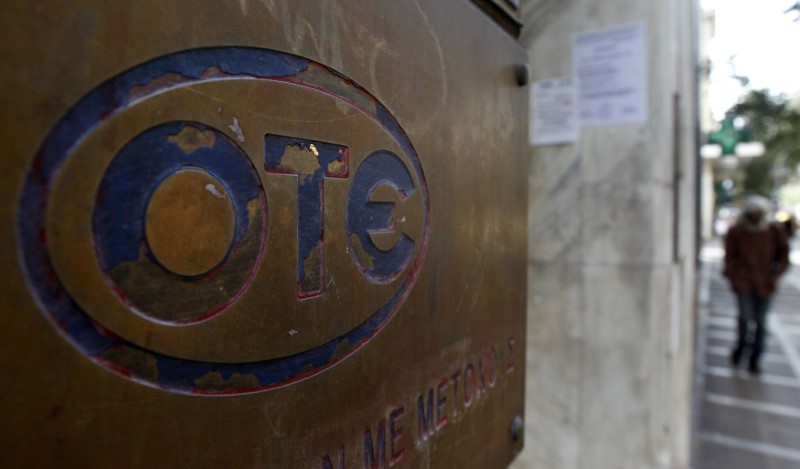 © Reuters. OTE: ATHENS DOES NOT RECEIVE ANY BID FOR ITS MINORITY STAKE

Athens (Reuters) – Greece has not received any offer for its minority stake in telecoms operator OTE and prompt Deutsche Telekom (DE:DTEGn) to exercise its pre-emption right to purchase securities, said Friday the agency of privatization.
OTE, a former monopoly and still the first operator in the country, is owned to 40% and managed by the German group.
Athens has launched a tender to sell its 5% share in the share capital of OTE last month in the framework of its international rescue plan and has entered a recipe of 250 million euros from this sale in its draft budget.

The deadline for submission of bids was march 15.
In the framework of a shareholders ' agreement, Deutsche Telekom has 30 working days to decide whether to purchase the shares at a price equal to the average of the last 20 sessions. The title OTE has completed 11,22 euros on Friday.
The Greek State holds a participation of 10% in OTE, whose capitalization amounts to € 5.6 billion, making it the second market capitalization of the country.
The privatization programme of Greece has been delayed but the country has drawn 4.8 billion euros since its first bailout in 2010 and table on three billion euros by 2019, one year after the end of his latest plan to help.
(Karolina Tagaris and Angeliki Koutantou, Juliette Rouillon for the French service)