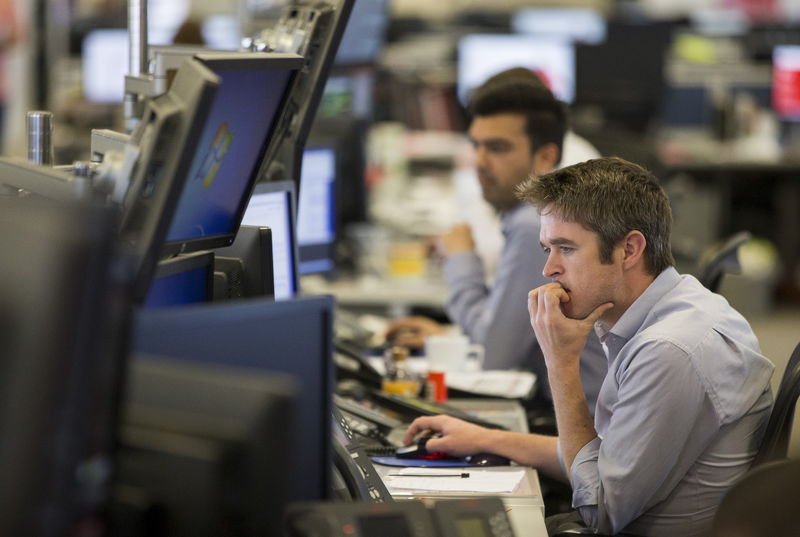 © Reuters. Market: S&P salutes the rules adopted by the Basel Committee

In a commentary published on Friday, S&P welcomed the rules adopted yesterday by the Basel Committee, which are blowing a wind of euphoria in the Stock market.

In a pocket handkerchief, societe generale (PA:SOGN), Credit Agricole (PA:CAGR) (+3.6%) and BNP Paribas (PA:BNPP) (+3,5%) monopolize, in fact, the first 3 places of the CAC 40.

And for good reason : the decision of the Basel Committee is, according to the renowned rating agency, a big step toward the main goal of the regulator, namely, a lower variability and better comparability of the framework for the regulatory capital requirements of the banks'.

So far, S&P remains cautious, believing that there is still a risk that some countries opt for a incomplete work of the Basel III framework. In which case, this would seriously compromise this comparability, and the efforts made to restore the confidence of the market in the capital ratios of the banks', writes the rating agency, which sets continue to think that 'some of the european banks and the japanese will continue their accumulation of capital, which is already widely expected in their ratings'.

Moreover, 'some banks are expected to implement or continue the adjustment of their business model. Other, by acceleration or according to the requirements of their regulators, already operate with capital buffers above the requirements of the Pillar I', is S&P, which ultimately is expected that some banks, depending on the evolution of market expectations, lowering their stated goals of equity ratios.


Copyright (c) 2017 CercleFinance.com. All rights reserved.