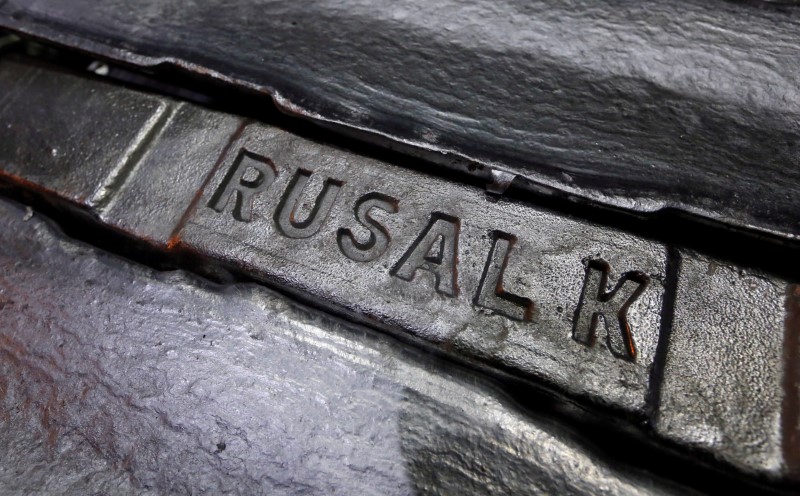 © Reuters. IN REDESIGNING ITS BOARD, RUSAL HOPES TO THE LIFTING OF SANCTIONS

MOSCOW/LONDON (Reuters) – Rusal will reshuffle its board of directors and its direction in the hope of convincing the United States to lift the sanctions that they have imposed, but the Russian group may be forced to stop exports of aluminum, if his project fails, reported sources close to the company.
The United States have sanctioned this month 24 Russian cultural figures, including oligarch Oleg Deripaska, and many of the companies in which he is a shareholder, in response to what Washington calls the "malicious activities" by Moscow to destabilize the western democracies.
Two sources have reported Friday to Reuters that the aluminier Russian soon be naming an independent board of directors, which, in turn, would put in place a new direction in the hope that the United States remove it from its list.

"Rusal is in contact with the us authorities and hope that this measure will be sufficient for it to be removed from the list of sanctioned entities," said one of the sources.
Rusal has not wanted to comment on this information.
In addition, the group En+, which manages the hydroelectric assets of Oleg Deripaska and owns its interest to 48% in Rusal, said on Friday that the billionaire had given its agreement in principle to reduce its share in The+ 65% to 50%.
A spokesman for the Treasury said that these changes in Rusal did not guarantee the lifting of sanctions.
Oleg Deripaska has also agreed to resign from the board of directors of En+, which will include a majority of new independent directors.
The United States said on Monday that they would consider lifting sanctions against Rusal if Oleg Deripaska ceded control of the company.

The Russian giant, listed in Hong Kong, has lost nearly 60% of its market value since the imposition of sanctions.
(Polina Devitt and Dmitry ZhdannikovCatherine Mallebay-Vacqueur for the French service)