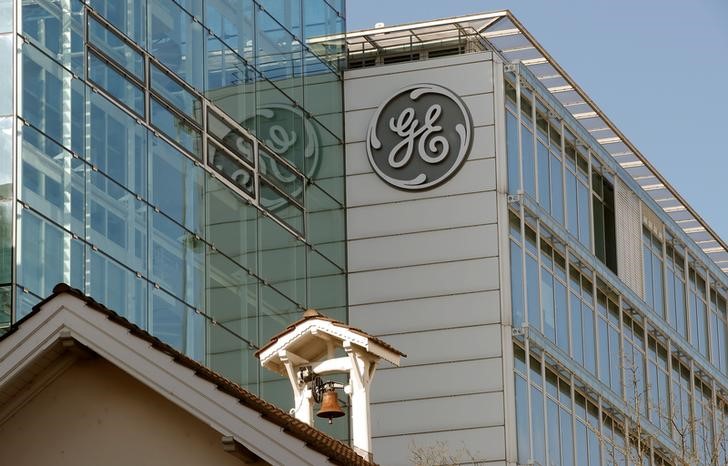 © Reuters. GENERAL ELECTRIC IS CONSIDERING TO SELL ITS INDUSTRIAL GAS TURBINE

by Harry Brumpton and Greg Roumeliotis
NEW YORK (Reuters) – General Electric (NYSE:GE) is considering the sale of its business in industrial gas turbines, which could be valued up to two billion dollars (1.6 billion euros), a-t-on learned from sources close to the matter.
The ceo of GE, John Flannery, who took the reins of the group last summer, for the first time hinted last month in front of analysts and investors that it was open to the idea of a split of the conglomerate and the sale of one of its divisions was a possibility.
An assignment of industrial gas turbines would allow GE to simplify the operation of his division of power generation ("power"), whose earnings plunged 45% last year.
General Electric has charged Citigroup (NYSE:C) to prepare for the sale, said the sources.
A spokesperson for the group refused to speak on the matter while a spokesman for Citigroup did not respond in the immediate to requests from Reuters.
Activity for sale manufactures gas turbines supplying energy to the industrial sites. It includes the models Jenbacher and Waukesha, which cover the segment of turbines of small and average power ranging from 100 kilowatts to 10 megawatts.
John Flannery announced in November that GE was going to separate activities representing at least 20 billion dollars to straighten the performance of the conglomerate.
In the framework of this thinking, GE examines the opportunities of its activities in transportation, in lighting and in health.
The group's market capitalization has shrunk by half in one year and the director-general is under pressure from investors, particularly the fund's activist Trian Fund Management represented to the board of directors, to reorganize and revitalize GE.
The conglomerate announced on Thursday the sale of part of its business of lighting the alien in one of its former leaders, Joerg Bauer, for an undisclosed amount.
(With Alwyn Scott and David French; Bertrand Boucey for the French service)