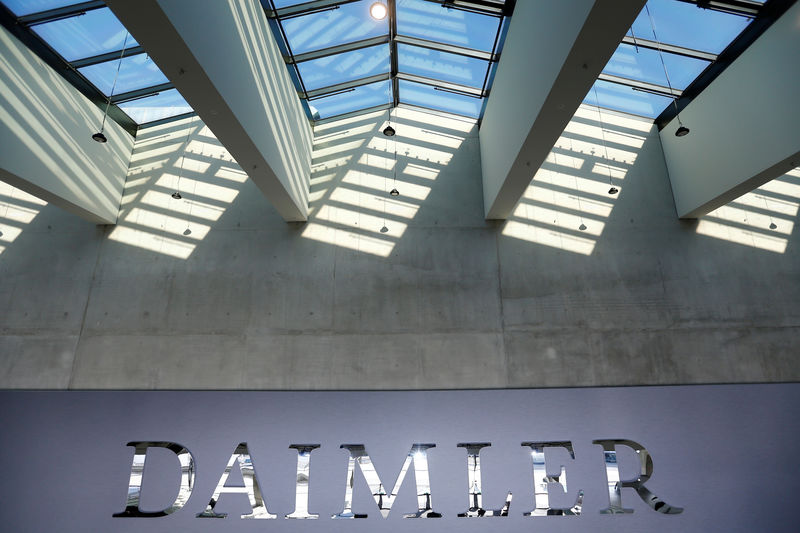 © Reuters. GEELY ENCOURAGED DAIMLER TO FORGE BROAD ALLIANCES, ACCORDING TO A MEDIA GERMAN

BERLIN (Reuters) – Daimler (DE:DAIGn) should consider forging broad alliances to stimulate its growth and to meet the challenges posed by new competitors on the global automotive market, said the president of the chinese automaker Geely, Li Shufu, in an interview with the Frankfurter Allgemeine Zeitung (FAZ) to be published Monday.
Li Shufu, who recently took a stake of nearly 10% in the German group, considers that the latter should be given to agreements of cooperation, both bilateral and multilateral, if they comply with the legal and regulatory standards.
The shared car services are enjoying a growing international demand and are required to report on rather than to consume resources, he added, without mentioning specifically the subsidiary Car2Go by Daimler.
By investing € 7.5 billion in Daimler, Li Shufu became the first shareholder. This participation fits in with the strategy of Geely to strengthen themselves in the high technologies on the background of the transition of the industry towards electric vehicles, car sharing and autonomous control.
(Office of Frankfurt am main; Catherine Mallebay-Vacqueur for the French service)