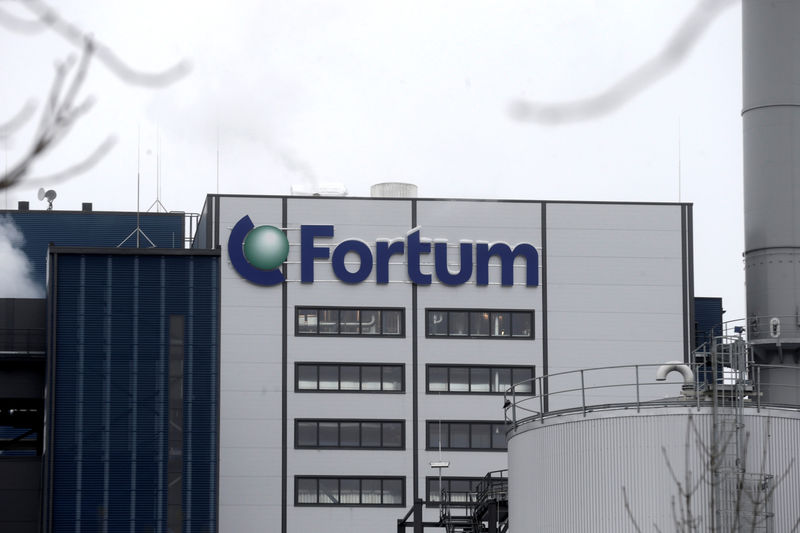 © Reuters. FORTUM GETS The backing OF MOSCOW, TO REPURCHASE A PORTION Of UNIPER

MOSCOW/COPENHAGEN (Reuters) – The group of Finnish utility Fortum has announced on Saturday that the Russian authorities had approved the repurchase of a share that can go up to 50% of the share capital of its German competitor Uniper, minimizing the decision of Moscow to forbid him to take control.
The downstream Russian, which was expected, despite some fears of the opening of an investigation by Moscow, is a step closer to the completion of the acquisition by Fortum of 46,65% of the share capital of Uniper with the energy of German E. ON (DE:EONGn).
Uniper and Fortum both have a number of power plants in Russia.
Fortum said it was now looking to get the last regulatory approvals for this acquisition of € 3.8 billion by the middle of the year.
The Russian law restricts acquisitions of control of strategic activities such as the supply of water by public groups foreign. Fortum, which is controlled by the Finnish State, and the Russian subsidiary of Uniper, Unipro, specialized in power plants, gas and coal, has a license to control the drinking water in one of its plants.
The general director of Fortum, Pekka Lundmark said in a statement that the limit of 50% "is not a major obstacle for us because it will have no impact on our plans of creating value for shareholders."
"We have been led to understand that the direction of Uniper had worked actively against the transaction in Russia, which is unfortunate given the need for cooperation between Fortum and Uniper to jointly create value for our respective shareholders" he added.
Uniper has rejected the offer of Fortum last year, deeming the price offered inadequate, and fearing a dismantling of the company in case of acquisition of control by the Finnish.
The group had also expressed the view that the proposed merger did not make much sense in the light of its high exposure to electric power plants to gas and coal, while Fortum focuses on the clean technologies.
(Anastasia Lyrchikova, Juliette Rouillon for the French service)