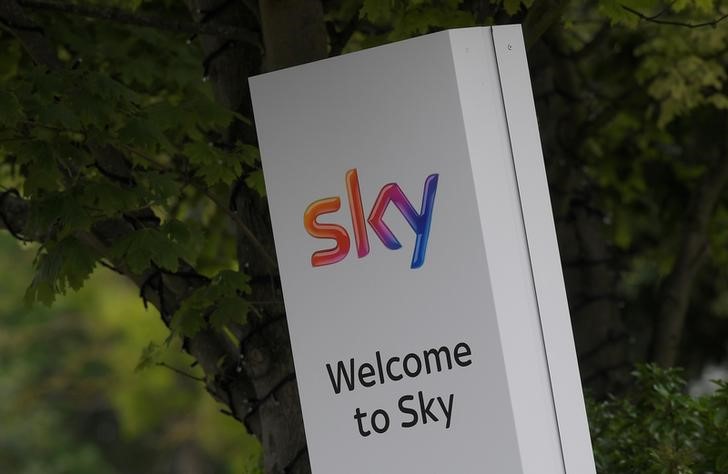 © Reuters. ELLIOTT MANAGEMENT TAKES AN INTEREST IN SKY

(Reuters) – The fund activist Elliott Management took a stake in Sky, according to a document stock issued on Friday.
Elliott Capital Advisors, a subsidiary of the fund, has announced the holding of 1.09% of the group's european tv, via derivatives.
Contacted by Reuters, Elliott has not indicated whether it was an active participation or passive.

On Tuesday, the competition regulator in Britain (CMA) has said that he is booked on the redemption of the whole Sky in Twenty-First Century Fox (NASDAQ:FOX), the group of Rupert Murdoch.
The CMA has, however, proposed measures of compromise to allow this operation to 11.7 billion pounds (13,34 billion euros), but this decision complicates the project of Walt Disney to buy back many of the assets of Fox, including the activity of the european satellite tv Sky.
Disney hoped that the group of Rupert Murdoch would have taken the total control of Sky at the time of the finalization of this operation.
Sky has realized an increase in turnover of 5% to 6.7 billion pounds (7.7 billion euros) over a six month period closed at the end of December. Its gross profit jumped by 10% in the first half, to 1.1 billion pounds.
Earlier in the month, Elliott has announced to hold a participation of 1.7% in GKN (LON:GKN), and a sell position of 0.5% on Melrose.

(Shalini Nagarajan in Bangalore; Catherine Mallebay-Vacqueur for the French service)