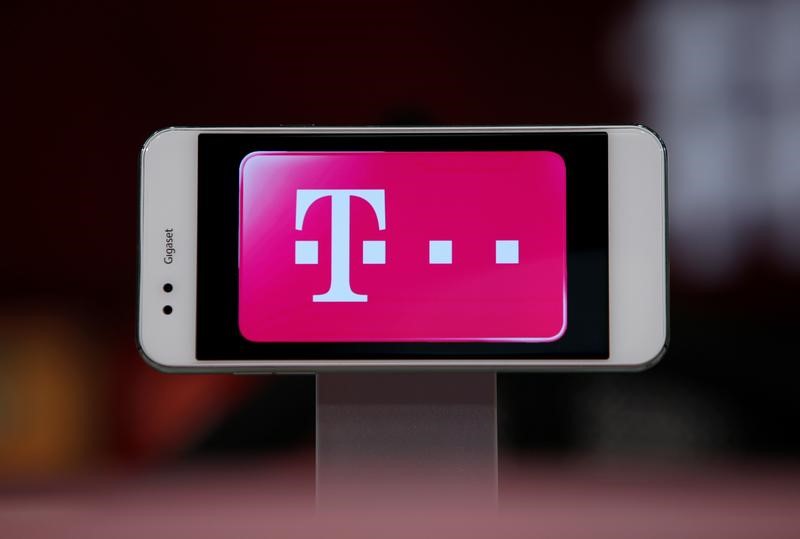 © Reuters. DEUTSCHE TELEKOM WILL RAISE ITS ANNUAL TARGET OF PROFIT

FRANKFURT (Reuters) – Deutsche Telekom (DE:DTEGn) announced Thursday an increase in gross profit of 3.3%, three days after the announcement of the failure of the proposed merger between its subsidiary T-Mobile US (NASDAQ:TMUS) and u.s. Sprint Corp, and has raised its annual target.
The first telecoms operator in europe has posted an earnings before interest, taxes, depreciation, and amortization (Ebitda) adjusted of 5.72 billion euros, above a forecast of analysts, which estimated 5.6 billion euros, according to the consensus Reuters.
The turnover has increased from 0.8% to 18.25 billion euros, lower than the consensus of 18.4 billion euros.
The German group raised its forecast for adjusted Ebitda of 22.4 to 22.5 billion euros from 22.3 billion previously, and maintained its forecast of a cash flow (cash flow) available to 5.5 billion euros.
(Douglas Busvine; Catherine Mallebay-Vacqueur for French service, edited by Wilfrid Exbrayat)