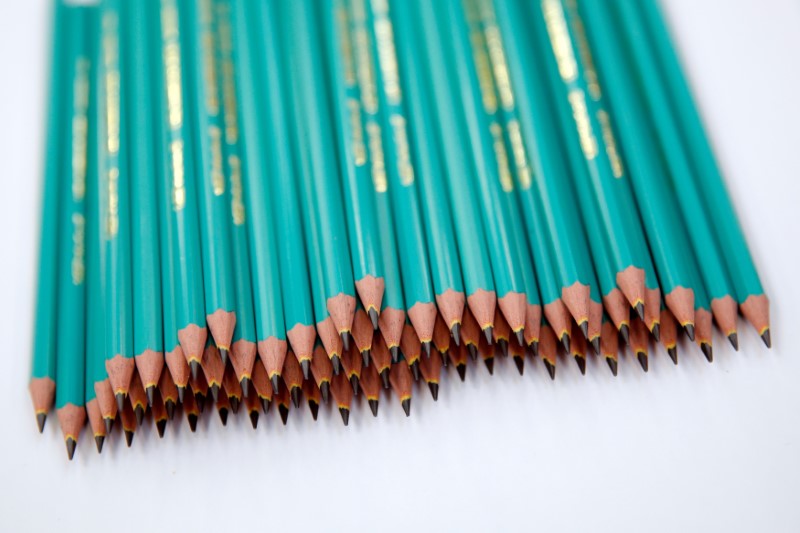 © Reuters. BIC: RAW MATERIALS AND DEPRECIATION WILL WEIGH ON MARGIN

PARIS (Reuters) – Bic has released on Wednesday the results up to the title of 2017 but warned that the raw materials and write-downs weigh on its profit margin this year.
The manufacturer of pens, lighters and disposable razors, which was expected to publish its results on February 14, said in a press release that its normalized ifo margin expected to be between 17% and 18% in 2018, compared to 19.8% in 2017.
Bic expects an increase in turnover of between 1% and 3% on a comparable basis, three categories of product categories contributing to growth.

He stressed, however, that its performance could be hampered by "the continuation of the competitive pressure in razors, of further reductions of inventory levels at the distributors and the continued weakness of the brazilian economy".
"The gross margin will be affected by an increase in raw material costs and depreciation are higher, while we will continue to invest in a targeted manner in the support for the brand, and the operational expenditure", also said the group, stressing that its normalized income from operations would also be "impacted by the sales performance".
As of 2017, Bic recorded net earnings per share-group share of 6.20 euros (+16.5%), and a normalized income from operations of 400.9 million euros and a turnover of 2.020,3 million (0.3% in published data, +1.4% on comparable basis).
The group proposes an ordinary dividend of 3.45 euros per share, stable.
Its CEO, Bruno Bich, has mentioned in the press release a year 2017 "difficult, marked by levels of unprecedented volatility".

"In an environment increasingly competitive, markets turn very quickly," he added, noting that Bic remained focused on its "growth potential in the long term while managing the turbulence in the short term".
(Benjamin Mallet, edited by Véronique Tison)