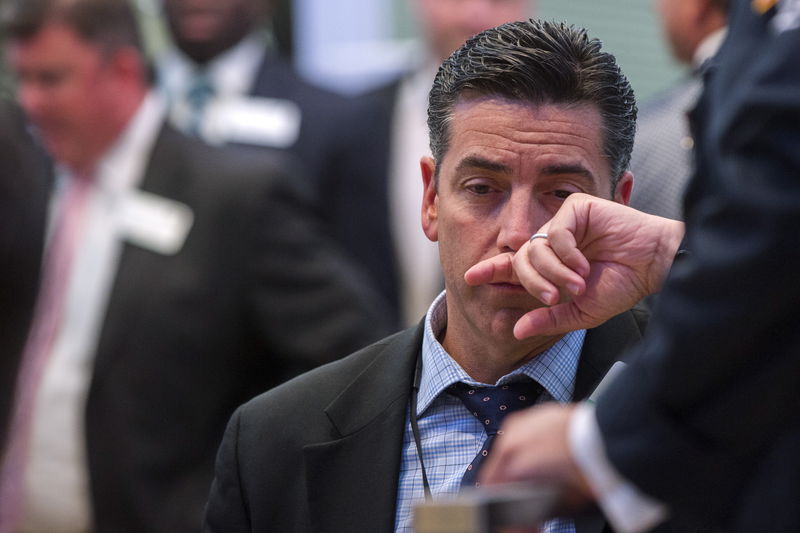 © Reuters. Axa: the IPO of american earn less than expected

The French insurer Axa (PA:AXAF) has unveiled this morning the final conditions in which its principal u.s. subsidiary, Axa Equitable Holdings, will be introduced to Wall Street. Investors ' appetite has been a little lower than the forecasts of the group, while the proceeds from the transaction will be used to finance the acquisition of XL Group.

Axa Equitable Holdings (AEH) ? This is schematically operations life, pensions and shares in the management, Alliance Bernstein and the French group has across the Atlantic. In order to develop his perimeter, Axa will put nearly one-quarter of the share capital of this subsidiary to Wall Street.

Initially, the reference price considered ranged from 24 and 27 u.s. dollars per share AEH. It will be apparent in the final at $ 20, the price at which they were placed 137,25 million shares which as of this afternoon coteront on the New York Stock Exchange, which is the largest IPO in american of the year, on this date.

The French group gained gross proceeds $ 2.75 billion, or 21% less than the midpoint of the range for the initial (between 3.3 and 3.7 billion dollars) was expected. Amount added to the $ 3.2 billion has already been received by Axa for its u.s. subsidiary after the operations of preparation 'pre IPO'.

The announcement is important because the proceeds of this IPO in the composition of the funding of a major acquisition for Axa : the XL Group, very present on the segment of the insurance companies. Announced on march 5, this operation to be $ 15.3 billion (12.4 billion euros) will be settled in cash.

To pay this amount, Axa initially intended to use its available cash flow (€3.5 billion), issuing debt (3 billion euros), supplemented by 6 billion euros 'related to the planned ipo of american activities and transactions associated', said the group on 5 march last.

EG

Copyright (c) 2018 CercleFinance.com. All rights reserved.