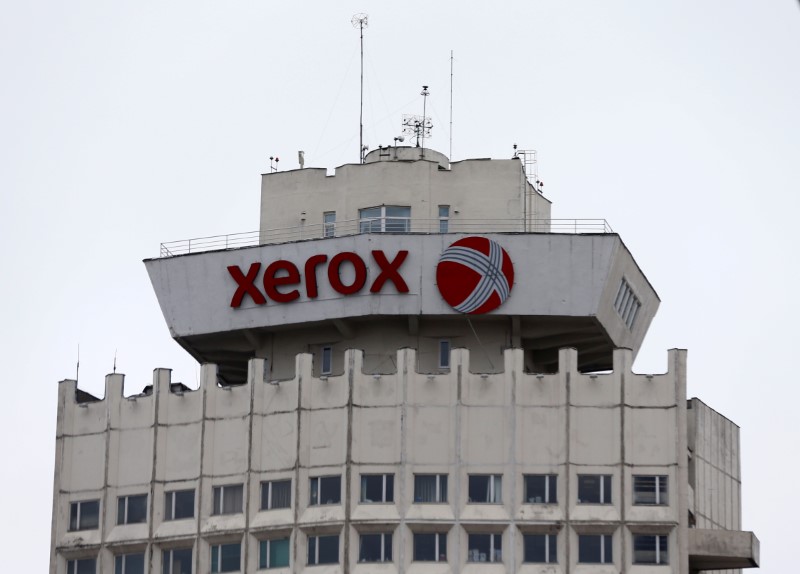 © Reuters. APOLLO HAS APPROACHED XEROX with A VIEW To POSSIBLE REDEMPTION

(Reuters) – The private equity fund Apollo Global Management has approached Xerox with a view to its eventual redemption, have been reported by sources aware of the discussions on Wednesday.
This mark of interest, it creates new doubts around the sale of the american manufacturer of printers and photocopiers the japanese Fujifilm.
The interest from Apollo to Xerox has deepened with the announcement on Wednesday of the appointment of John Visentin to the general management of the american group.
The latter has led Novitex Enterprise Solutions and has chaired Presidio, two companies in which Apollo has invested.
There is nothing to say that the approach of Apollo will lead to an agreement with Xerox.
Fujifilm said that it would appeal the decision taken last Friday by a us court to temporarily block its proposed merger with Xerox.
Apollo declined to comment on the information and no one at Xerox or Fujifilm was not available in the immediate future.
The action Xerox lost 5,42% to 30.54 million to the New York stock Exchange to 16.50 GMT.
(Liana B. Baker in Los Angeles and Greg Roumeliotis in New York; Catherine Mallebay-Vacqueur for French service, edited by Bertrand Boucey)