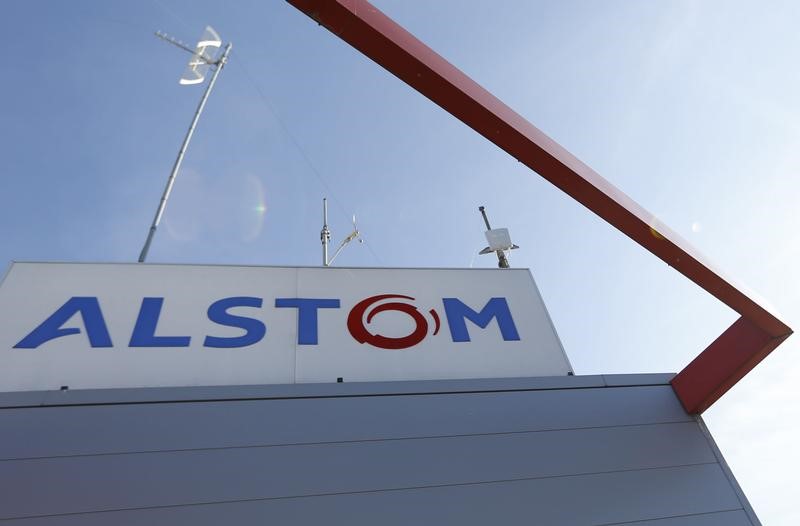 © Reuters. A COMPLAINT against The STATE FOR NEGLIGENCE IN THE FOLDER ALSTOM

PARIS (Reuters) – The association fighting against corruption Anticor has filed Tuesday a complaint for "negligence by a person agent of the public authority" in the folder Alstom (PA:ALSO).
Anticor accuses the government of having renounced to exercise options that would have enabled him to purchase shares in Alstom to the Bouygues group (PA:BOUY). Loss of revenue for the State coffers, writes Anticor, which denounces a form of misappropriation of public funds "by negligence" : 350 million euros.
The operation to which the minister of Economy and Finance Bruno The Mayor has waived September 26, 2017, at the announcement of the merger between Alstom and Siemens (DE:SIEGn), was the result of an agreement with Bouygues on 22 June 2014.

This year, the leaders of Alstom had decided to give their energy to the american General Electric (NYSE:GE) and retain only the transport sector.
The minister of Economy of the time, Arnaud Montebourg, had then obtained, that the Company assigns to the State 20% of the share capital of Alstom in the form of a temporary loan of shares, with an option to purchase until October 17, 2017.
For Anticor, the abandonment by the State of these options "is a criminal offence of the utmost severity" because it has "renounced to collect for the benefit of the public coffers, of which he has the charge the sum of 350 million euros".
The association accused Bruno Le Maire, have justified this decision by the fact that Siemens has demanded that the State withdraws from Alstom before the absorption of its transport branch by the German group.
Anticor door so complaint for "negligence by a person agent of the public authority against "any person" who took part in the commission of such facts "as the author of or an accomplice, and that the investigation will identify".
The association relies on the case-law of Christine Lagarde in the record of the arbitration challenged in favour of businessman Bernard Tapie in his dispute with Credit Lyonnais : the former minister of Economics, now at the head of the IMF, was considered by the Court of justice of the Republic guilty of gross negligence by a person agent of public authority having led to a misuse of public funds.

"We wish to strengthen this law aimed to punish the decision-makers for negligence", said to Reuters the president of Anticor, Jean-Christophe Picard.
Contacted by Reuters, the ministry of Economy and Finance has refused to comment on the information.
(Emmanuel Jarry, Michel Rose, edited by Marc Joanny)